Leonardo da Vinci can rightly be called a genius, and equally talented in almost every field of science and art that he was passionate about. And he was passionate about many things.
He excelled as a painter and writer, musician and sculptor, and architect and inventor. Such a variety of interests may seem surprising.
The fate of this great genius attracted directors, who created many pictures about him, revealing different facets of his personality. We present you all movies and TV series about Leonardo Da Vinci – the full list.
La vita di Leonardo da Vinci (1971)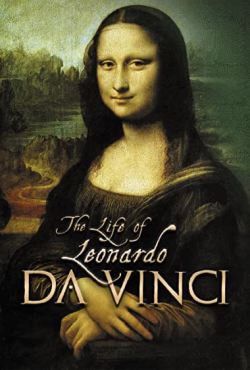 As Leonardo Da Vinci: Philippe Leroy
This is a television mini-series directed by Renato Castellani.
In the film, on behalf of a contemporary narrator, the life of Leonardo da Vinci, from his birth to his death in France, is recounted.
Particular attention was paid to the discoveries and inventions of this Italian painter.
Da Vinci's Demons (TV series, 2013-2015)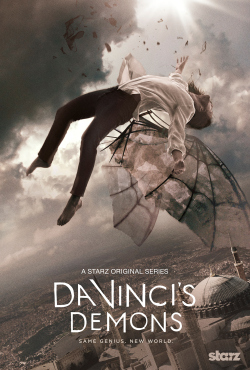 As Leonardo Da Vinci: Tom Riley
The series "Da Vinci's Demons" is the story of Leonardo da Vinci's early years.
The genius who was able to be ahead of his era decides to defy traditional society. Leonardo confronts enemies who use history to hide the truth.
Artist, inventor, idealist, thinker and passionate lover, Leonardo pushes the boundaries of everyday reality.
Leonardo da Vinci – Il genio a Milano (2016)
The film exhibition is the result of 6 years of work by talented professionals who have long been engaged in the study of Leonardo's works.
The exhibition includes twelve sections that analyze with scientific precision all the various paths that so attracted the genius.
Namely, the basics of drawing, the role of nature and science, the comparison of the arts, thoughts on ancient traditions, and much more.
Leonardo (TV series, 2021)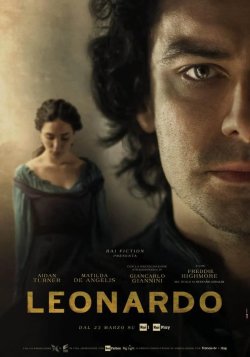 As Leonardo Da Vinci: Aidan Turner
The fascinating story of one of the most brilliant men of all time.
The series delves into the mind of a genius, showing the drama hidden behind grandiose achievements, and exploring the mystery that Leonardo's biographers could not understand–the character and intricacies of the relationship with the modeling artist Caterina da Cremona.
Caterina's possible murder and the missing work create a story filled with mystery and unexpected twists and turns. It takes viewers through key milestones in Leonardo's fate and work, leading to an interesting climax as intricate as one of Leonardo's many inventions.