This character can rightly be considered a cult figure. This dog is not just recognized, it is adored by millions of people around the world.
Lassie has won many awards, including two TV Emmy Awards.
It must be hard to find a kid in the 80s and 90s who didn't know who Lassie was. She was inimitable: smart, showy, sweet, and very human. She was always ready to help or protect. She was the dog everyone dreamed of, the epitome of loyalty. Every movie and series was a constant success with the public. We present you series, cartoons and movies and TV show about the dog Lassie all parts in order – a full list.
Movies
Lassie Come Home (1943)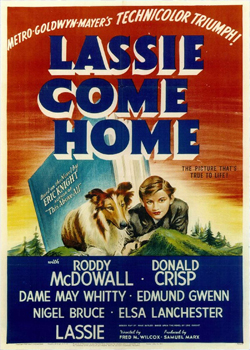 Joe is the luckiest boy in all of England. His family has a beautiful and very rare in England breed of collie dog living in the house. Amazing wonder Lassie always met the boy from school, played with him, but one day he finds out that his friend was sold to pay off debts.
But the dog loved his little master Joe so much that, despite chains, huge fences and heavy obstacles, he returned home.
Son of Lassie (1945)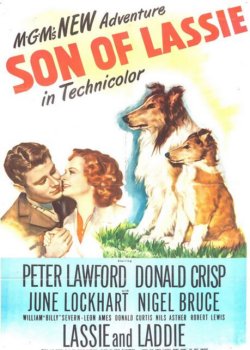 During World War II, one of the British Army's training camps trains dogs who will soon be sent to the front.
Sam Carraclough selects the best puppies for training, and among them is Laddy, Lassie's clever son.
He and his master, Joe Carraclough, are to take part in a dangerous bomber flight. The plane flying over Norway is shot down by the enemy. Joe and Laddie are forced to parachute out of the burning bomber…
Courage of Lassie (1946)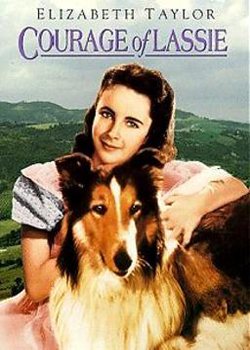 A girl on a walk finds a little puppy lying on the road. She takes it to her house, feeds it, and nurses it back to health. When the dog grows up a little, it becomes very loyal and very kind. She becomes an indispensable helper and friend. But after being hit by a car, the dog is taken to the hospital, but after recovering, unable to find his owners, he is given to a dog kennel where they raise dogs for military action.
Hills of Home (1948)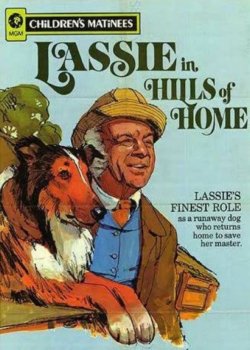 Lassie needs treatment: her fear of water is simply unnatural and causes anxiety to those around her.
Dr. William McLure tries to help Lassie overcome her phobia, but all attempts prove futile.
It is only when the elderly doctor's life is put in mortal danger that the dog forgets his fears and sets out across the raging river for help…
Challenge to Lassie (1949)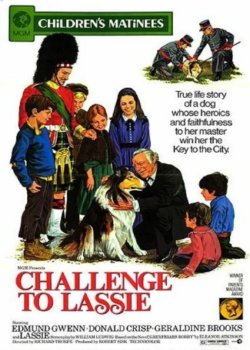 Scotland, 1860.
Jock Gray was beaten to death by robbers. After his death, a collie named Lassie spends days and nights on his dead master's grave, not allowing anyone near him.
However, strict local laws require that all dogs, without exception, be kept on a leash. A police sergeant, too zealous to do his duty, tries to kill Lassie…
The Painted Hills (1951)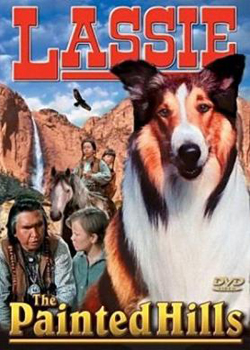 No one knows what goes on in a dog's soul. The most faithful friend of man safely keeps his secrets…
This story, set during the gold rush and exploration of the North, tells of a dog's true love and loyalty to one man – prospector Jonathan Harvey.
… After the tragic death of his father, a collie named Shep comes into Tommy's life. It's up to them to find the murderer and avenge the deaths of their loved ones.
The Magic of Lassie (1978)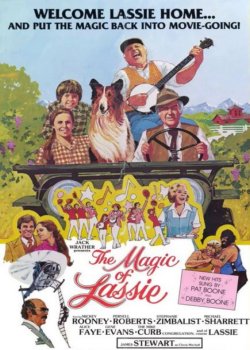 This story, starring a collie named Lassie, began at a winery in Northern California.
If it hadn't been for a former owner who so suddenly showed up on the Mitchells' doorstep, Lassie would never have ventured on the long journey across several states.
She absolutely must find her old home, where little Chris and Kelly Mitchell are waiting for her…
Lassie: A New Beginning (1978)
After the death of their parents, Samantha and Chip live with their grandmother Ada in Arizona. A collie named Lassie helps Ada raise the children.
The elderly woman's health is rapidly deteriorating: she needs to go to the hospital urgently to be examined. Ada wants her son Stuart to look after her grandchildren.
Unable to reach her son, Ada decides to take the children and Lassie to him. On the way to California, Grandma dies of a heart attack…
Lassie (1994)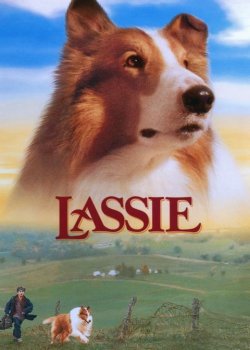 On the way back from Baltimore, a tragedy unfolds in front of the Turner family: a van driver, who was transporting sheep, dies in an accident. But his collie dog survives. The Turners decide to take Lassie with them.
Soon the amazingly clever and resourceful Lessie becomes a member of their family, a true helper and true friend to the children.
And perhaps it was only thanks to her that Matt was able to get out of all the trouble…
Lassie (2005)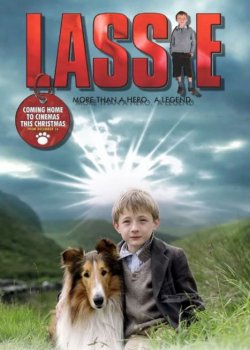 To feed his family, Sam Carraclough is forced to sell Lassie the collie to Lord Redling, thereby breaking his young son's heart.
Lassie comes up with more and more ways to get out of her cage and back to Joe. But Sam, remembering the deal, returns the fugitive to the lord.
Soon Lassie is taken to the lord's castle, which is on the north coast of Scotland. The clever dog, pining for his friend, escapes once again. Thus begin the incredible adventures of the plucky collie…
Lassie Come Home (2020)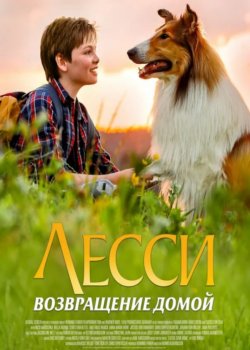 Because of a strict mistress who can't stand animals, Flo is forced to part with his collie named Lassie.
Now Lassie lives on a wealthy estate, but can she so easily betray the memory of her true master? At the first opportunity, Lassie escapes from the manor and embarks on a strange journey across the country.
Before Lassie finds Flo, she will have to endure many harsh trials, make new acquaintances, and even take a ride on a yacht…
TV show
Lassie (1954-1973)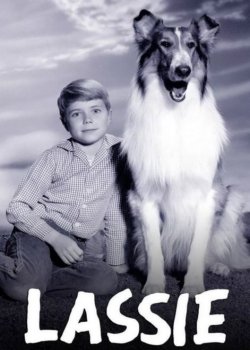 This American series is about the life and adventures of the smartest and kindest dog in the world, a collie named Lassie.
The main part of the series is set in a small rural community, where Lassie has lived for a long time. In season four, the collie lives on the farm with little Timmy Martin and his foster parents.
And perhaps there is no situation that cannot be handled by a clever and brave dog.
Lassie's Rescue Rangers (1973-1975)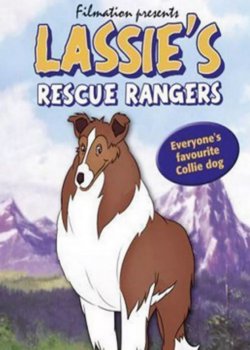 Only the brave and clever Lassie can lead the team of lifeguards who help the Turners protect the reserve, protect the environment, and ensure the safety of all who find themselves in the Park.
The famous eight – the owl Groucho, the wise Toothless lion, the skunk Masti, the clever prankster raccoon Robbie and the rabbit – watch over the order in the Park day and night.
And in times of trouble, Gene Fox, a Native American, is always ready to join Forest Force…
Meiken Lassie (1996)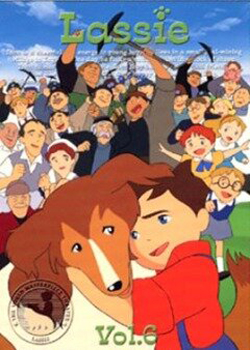 In 1996, famous Japanese director Sunao Katabuchi begins filming an anime about Lassie the dog, based on substantially revised books by American writer Eric Knight.
"Lassie the Glorious Dog" is part of the "World Masterpiece Theater" series.
Despite the considerable divergence from the original, the anime has been received favorably and has received warm reviews from both famous film critics and ordinary audiences around the world.
Lassie (1997-1999)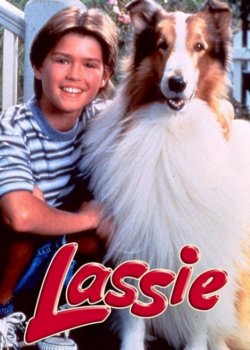 This family series recounts the amazing adventures of Scottish sheepdog Lassie and her friends. The film is set in the fictional town of Hudson Falls, Vermont.
Here lives the Cabot family – thirteen-year-old Tim and his mother, Karen.
While Karen treats the animals, Tim gets to know the town's residents, and the attentive and kind Lassie helps him in a difficult moment…