Alejandro Jodorowsky is a famous director, famous for his surrealistic films.
He loves to shock the public and has long earned a reputation as a master of flamboyance. The future creator of flamboyant creations was born in the Chilean city of Tocopilla in 1929.
Chodorovsky's career as a director began in Mexico. The screening of his film "Fando y Liz" at the Acapulco festival caused riots and the director had to flee from it, hiding from the angry spectators. But the author's second film "The Mole" gives him real world fame.
His work was highly appreciated by famous people, and in 2000 Hodorovsky was awarded the Jack Smith Prize for his contribution to filmmaking. We present to your attention all Alejandro Jodorowsky's films – full list.
La cravate (1957)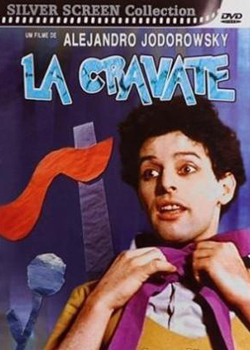 Alejandro Jodorowsky's directorial debut is concise, deep and emotional.
An unexpected and vivid adaptation of Thomas Mann's story, in which the main character, having fallen in love with a girl, decides to change his appearance drastically.
How far can you go in love and changing images? After all, sometimes to be happy, you just need not to lose your head and stop in time.
Fando y Lis (1967)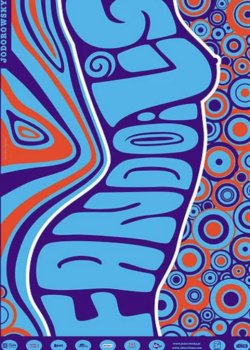 The blond Liz is paralyzed from the waist down… But a young man named Fando, in love with the beautiful girl, does not lose hope: he is sure that together they will be able to find the Tard, where Liz will be miraculously healed.
Their journey is long, and at times it resembles an eerie dream: unimaginable companions, inconceivable obstacles, and strange people.
But Fando is willing to carry Liz on his back just to fulfill a cherished dream and find happiness.
El Topo (1970)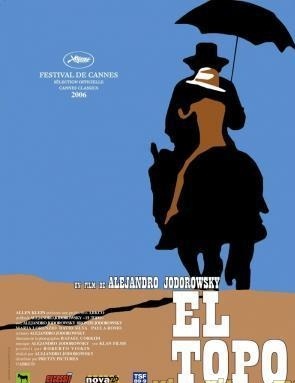 Through the sun-burned Mexican desert, the fearless El Topo wanders. He always shows up wherever there are atrocities and restores justice.
By chance, he finds himself in a village where a band of brutal killers has slaughtered everyone from small to large on the orders of the colonel.
El Topo decides to engage in open combat with the colonel…
The Holy Mountain (1973)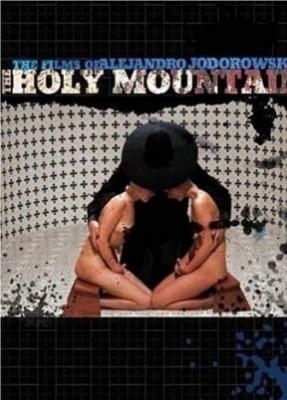 Freed from His shackles, Christ awakens to life.
The modern world is cruel and ridiculous. The city in which Christ finds himself seems to be a concentration of all the vices of the twentieth century: totalitarianism, servility, obedience, the cults of death and carnal pleasures.
Christ soon finds himself in an exoteric school where all the secrets of the universe are revealed to the initiates…
Tusk (1980)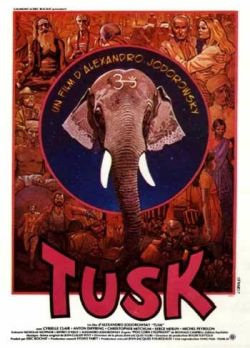 The film is set in India at the beginning of the twentieth century.
In the family of a British composer, who lives in an Indian village, a daughter is born, whose fate is closely intertwined with the fate of a little elephant, nicknamed Tusk.
A close, almost mystical bond is established between the girl and Tusk…
Santa Sangre (1989)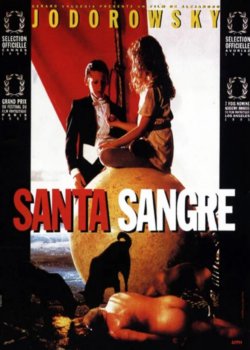 In front of little Phoenix, a terrible drama plays out: his mother, jealous of his father for a young girl, pours acid in her husband's face. He doesn't hesitate to cut off his wife's hands and then slit his own throat.
The boy cannot recover from the horror of the experience. He is forced to spend his entire childhood and adolescence in a mental hospital.
And after Phoenix is free, a new trial awaits him…
The Rainbow Thief (1990)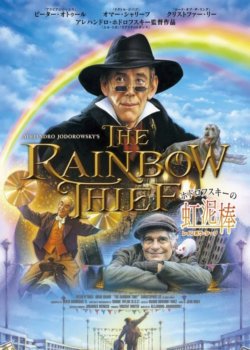 As the ancient legends say, where the rainbow ends, there is sure to be a pot of gold hidden. And if you are lucky enough, you can get rich in an instant.
The petty thief decides to test fate and luck at the same time: he makes absolutely insane attempts to win the trust of the heir to a huge fortune.
But no one can wrap his head around the old millionaire, who has his own cunning plan for all occasions of life and death.
Le contes de Jodo (1997)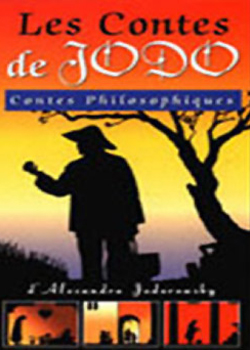 The parables written by Jodorowsky form the basis of this film. Who among the actors can convey the oriental flair, absurdity and depth of the master's idea?
Shadow and light… The parables, played out as if by musical notes in the theater of shadows, are striking in their originality and depth.
For those who love art house and are looking for meaning.
La Danza de la Realidad (2013)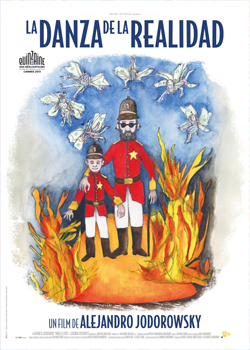 Chile, thirties of the twentieth century. Revolutionary movements aimed at overthrowing the dictatorial regime of Carlos Ibañez are gaining strength.
A Jewish boy, whose parents have left Ukraine, endures his father's cruel antics, patiently endures the taunts and taunts of his classmates, listens to the speeches of street prophets and tries to learn about the world.
In the future, this boy will become a famous director, an art-house cinema icon and win the hearts of millions…
Poesía Sin Fin (2016)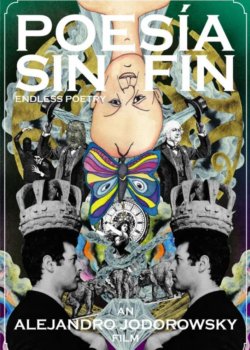 Santiago. Alejandro Jodorowsky's family is in serious conflict and his desire to become a great poet is to blame.
In a practical Jewish family all relatives, as one, convince Alejandro to throw away his ridiculous dreams and become a doctor.
Unable to withstand the pressure, our hero sneaks out of the house. Ahead of him awaits an acquaintance with Chilean artists who will accept Alejandro as a poet.